Life After Stroke
Use our Life After Stroke Guide to understand the effects of stroke and how to maximize your rehabilitation and recovery.
Stroke can be beatable. Rehabilitation is key to achieving and celebrating all the small victories along your way to recovery.
While strokes can vary in type and severity, many patients and their loved ones have been where you are now – facing important decisions about rehab that must be made quickly. Stroke recovery can seem overwhelming, but rehab can help you regain your strength, your courage and your independence. Our tools and resources can help.
Patient Rehab Toolkit
If you or a family member is facing stroke recovery, we offer resources to take along on the recovery journey to help you navigate decisions about rehab facilities and services.
I WILL Not Have Another Heart Attack or Stroke
You may not see the risk of another heart attack or ischemic stroke, but you can reduce the chances of having another one. Talk to your doctor about a prevention plan which may include medications, such as aspirin, and other small steps that may have a big impact.
Stroke Rehabilitation Activation Toolkit
Get the facts. Share the facts. Together, we can make stroke rehab work harder. We are asking you to spread the word and share our resources for making the best possible stroke rehab decisions and improving patient outcomes.
Stroke Rehab Audio Series for Healthcare Professionals
Hear directly from industry experts on how to better manage rehabilitation and recovery for stroke patients in our 6-part audio series.
Making Rehab Decisions Guide
Learn what to expect in medical rehab, how to choose the right rehab facility and the questions you should ask your healthcare provider.
Stroke Connection Special Edition: Rehab After Stroke
The changes and challenges that come with a stroke diagnosis can feel overwhelming, especially in the beginning. That's why Stroke Connection magazine recently completed several award-winning articles to help stroke survivors and their loved ones navigate the process of leaving the hospital and getting the stroke rehabilitation they need. This supplement brings these articles, and more, together in one helpful publication.
Rehabilitation Videos
Rehab is the key to a successful recovery. Now it's time to get out and get active. For stroke survivors in recovery, physical activity can spell the difference between dependence and independence.
Get the Most Out of Rehab

Crumbling a Piece of Paper
Choosing the Right Rehab Facility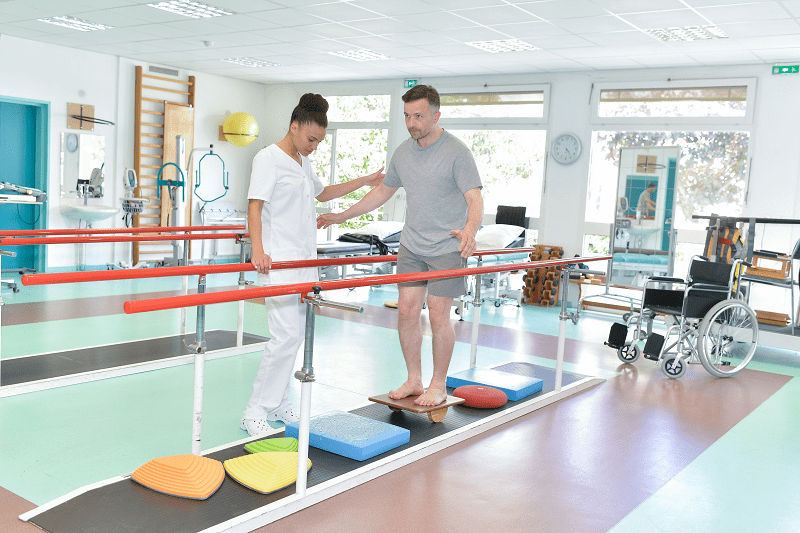 Regain Your Independence
Stroke Recovery Resources
Preventing Another Stroke
The Needs of Family Caregivers
Learn the Symptoms of Stroke
Life after stroke can feel like an emotional rollercoaster ride.
Stroke rehabilitation is hard work and finding your way to a new normal can feel overwhelming. Get the support you need on the road to recovery.